Alapaha Blue Blood Bulldog Parent and Info. Page !
Alapaha (pronounced a-lop-a-ha) Blue Blood Bulldogs are plantation dogs from the south and named after the Alapaha river in Georgia. Females range in size from 50-70 lbs. and males go between 70-90 lbs. They are very rare. There are only about 250 in the United States. They do not have the health issues and breathing problems of the English bulldog. They also live 12-15 years; whereas, the English bulldog lives 6-9 years. They are protective of their family and domain yet very friendly once they know you accept the visitor. Photos of our Alapaha's are posted below. They all come from champion bloodlines !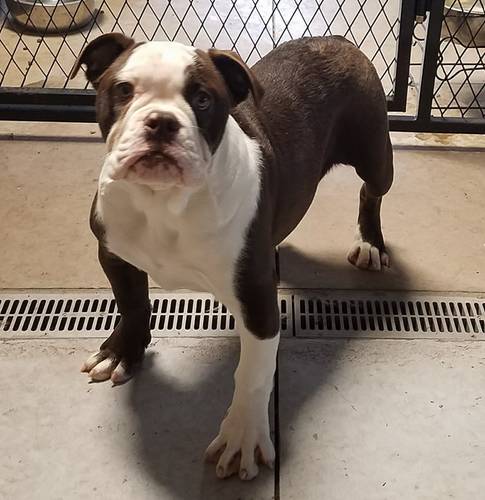 This is Ziva ! Her color is called chocolate tuxedo. She is our newest addition to our Alapahas. She is 5 months old and will be a future momma !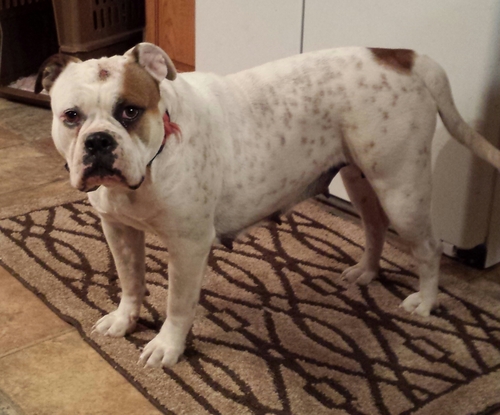 This is Lola ! She is a red piebald female ! She is just our pet and will no longer be having babies !
This is Mack ! He is a black tuxedo male and an available stud !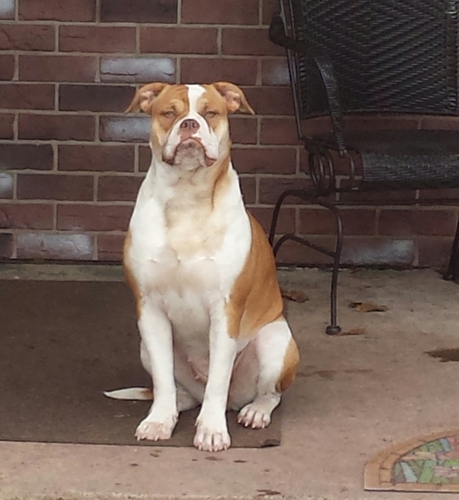 This is Lucille ! She is a red female. She is Lola's daughter. She has gorgeous green eyes !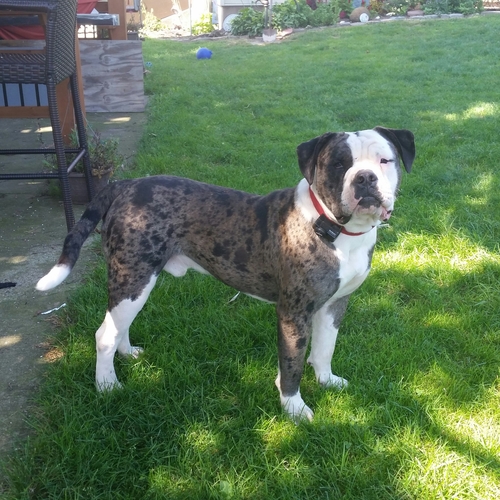 This is Diesel ! He is our blue merle male. He is an available stud !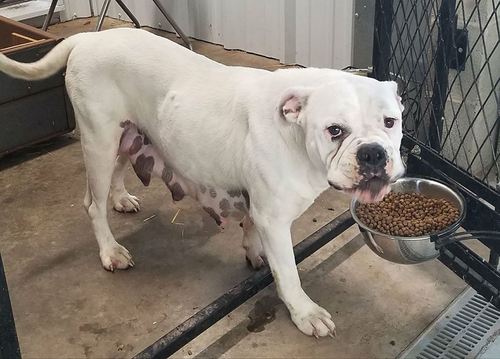 This is Cierra. Almost all white female. Sister to Lucille !